Editors note: this article was updated April 20, 2020
Unnecessary travel canceled. Meetings moving online. Events postponed. Working from home. While the hospitality industry and DMOs are among the worst affected by this, there are some things you can be doing to ready your destination for the new normal. For smaller destinations that were less affected by the virus, this could be an opportunity for you to really jump ahead and get your city on the map.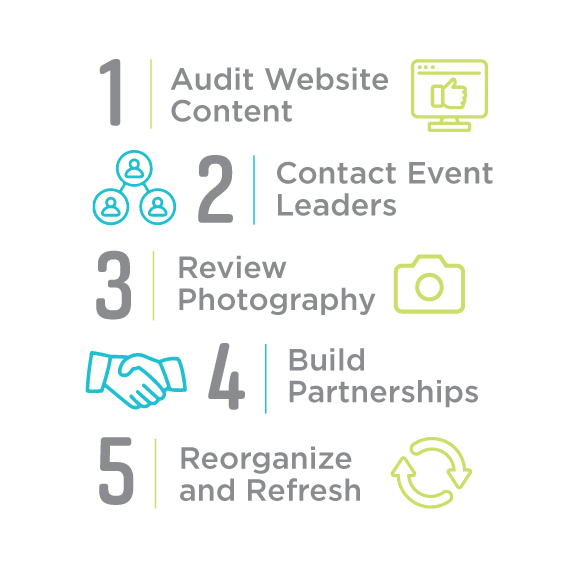 Do an audit of your LGBTQ section or blog posts to see that they are evergreen and up to date. As with all other sections of your site, things change: bars close or rename, restaurants move, clubs change focus. This is a great time to review what you have up and make updates. Here are a few other tips for getting your LGBTQ marketing in shape.
Set up a call with a few event leaders in your community to see which events are rescheduling or cancelling. This may determine whether you pause or redirect your media efforts temporarily. It will also help make sure your website has up to date information regarding future travel.
Review photography being used throughout your site and look to refresh it. Push toward being more inclusive with your imagery throughout your entire website.
Look to build partnerships with members of your local community. With the cancellation of events, these organizations will need more support than ever and finding a way to work with them will help set everyone up for success post coronavirus.
Don't panic. Use this time to reorganize, refresh, and ready yourself for what's next.
Need help or just want to chat? Send us a note.