If you are like me and are fascinated by history, you may have taken a stroll through New Orleans' historic cemeteries and wondered at the variety of life and death that these people went through. It's really the human aspect of history that catches my interest, the day to day life, the mothers and children. What did their homes look like? What did they eat? Who did they love? How did they make their livelihoods? And finally, the fascinating and dark question of how they died.
It may seem dark or morbid but the cemetery holds a lot of history, much of which has been lost to time, much of which will remain a mystery. What can I find out about this 19th century family, the Rillieux, who's grave I took a photo of as I stolled through the St. Louis Cemetery No. 2?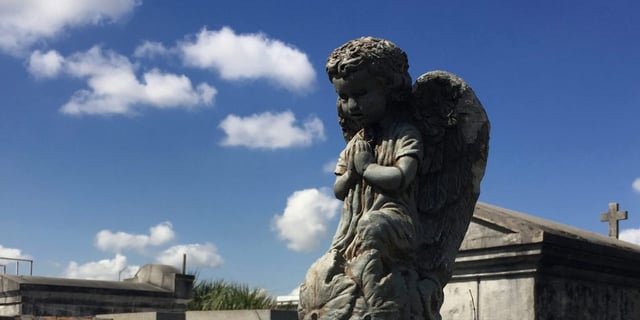 Who were the Rillieux?
The original colonist in the family, Francois Rillieux, was born in Lyons, France in 1698. Francois married Marie Marguerite Chenet (born around 1713, of Dauphine Island, Mobile, Alabama Territory) and had 8 children, Pierre, Manon, Marguerite, Louis, Vincent, Mariane, Charlotte & Jeanne. He passed away on May 1762, and she not long after in 1763. [1]
Pierre Rillieux, the oldest of those 8 children, was born in New Orleans in 1748 and christened in St. Louis Church, so we know young François traveled from France sometime before that, but the exact date is still unclear. New Orleans was a boom at that time and many European families came to make their fortunes. Pierre formed a family with Rosalie Dusuau, a free woman of color, and together they had seven children.[2] Pierre legally recognized them and left his estate to them, which seems very progressive given the rest of the south was entrenched in slavery at the time.
The population grew from 470 in 1721 to a stabilized 5000-6000 in the 1760-70s, with the boundaries of the city still the same as the original Vieux Carré grid. [3]
Pierre Rillieux
b: 30 Sep 1748 in New Orleans, Orleans, Louisiana,
c: 20 Oct 1748 in St. Louis Church, New Orleans, Orleans, Louisiana
Married Rosalie Dussault Delacroix (Rosalie Dussiau/Rosalie Dusuau)

b: ABT 1764 in Fort Chartres, Kasaskia, Randolph, Illinois Territory
Married: ABT 1782 in St. Charles, Louisiana [4]
d. 1791

Children

Eleonore Rillieux b: ABT 1783 in St. Charles, Louisiana
Francois Rillieux b: ABT 1785 in St. Charles, Louisiana
Clarisse Rillieux b: ABT 1788 in St. Charles, Louisiana
Pierre Zenon Rillieux b: ABT 1790 in St. Charles, Louisiana
Rosalia Rillieux
Elysee Rillieux b: 27 Sep 1794 in New Orleans, Louisiana [5]

1803 and The Louisiana Purchase
While French colonists had been establishing sugar plantations for years, in 1803 The Louisiana Purchase changed the face of the area, and Americans began flooding the city to join in the sugar trade. Elisé was born in 1794 in New Orleans, and lived in a time of great change in New Orleans. The French colonists had established the "French Quarter", or Vieux Carré, and the "Americans" from other territories ended up settling across Canal Street in Faubourg St. Mary and the Lower Garden District, which became known as the "American Sector" or "American Quarter." [6]
The overall city population soared from 7000 in 1803 to 24,000 in 1810, to 46,000 in 1830, to over 116,000 in 1850. The French/Creole residents of the Vieux Carré resisted these "foreigners" who spoke a different language (English). A competition between the two groups began on many levels.[6]
Cousin Norbert and growing up Biracial in the 1800's
Grandfather Pierre's brother Vincent had a son, also called Vincent, who also had bi-racial children, one of whom became a very famous inventor.

Vincent Jr. had several children with Constance Vivant. Vivant belonged to the Cheval family, free blacks who had extensive holdings in land and rental properties. One of their sons, Norbert Rillieux, became a leading chemical engineer of his time, whose inventions revolutionized the sugar industry throughout the world. Another son, Edmond, was a prominent builder and businessman who served for a time as superintendent of the city water works.[7]

Norbert and his mother belonged to the large caste of "free people of color" - intermediate in rights and for the most part skin color between slaves and whites - that made New Orleans unlike any other city in the South. Remember this was still a good 50+ years before the Civil War and the 1863 Emancipation Proclamation, but a significant amount of slaves became free because they were the children of white native-born and European fathers who sometimes openly acknowledged their mixed offspring, and who also usually freed the mother of their children. This was the only way they could protect their children, and sons were sometimes sent back to France where there was no prejudice against their origin. [8]

As a child Norbert Rillieux was educated in the Catholic school system in New Orleans but was sent to Paris, France for advanced schooling. He studied at the L'Ecole Centrale, the top engineering school in the country and at age 24 became an instructor of applied mechanics at the school, the youngest person to achieve this position.[9] He later went on to invent a new evaporating system for refining sugar. Rillieux's evaporator was a safer, cheaper, and more efficient way of evaporating sugar cane juice than the previous method of the time, the Jamaica train, and arguably one of the most important inventions of the 19th century.
Second Generation French/Creole
Elisée Rillieux (Sr.) was born to Pierre Rillieux and Rosalie Dusuau, a free woman of color, and was one of seven children. Instead of going into farming and the sugar trade, he bought and consolidated land, making a name for himself in young New Orleans. He and his brother, Francois, would buy up smaller plantations and consolidate them into larger ones, during this boom in the sugar industry, and became quite rich off the profits.
Elisée Rillieux
b: 27 Sep 1794 in New Orleans, Orleans, Louisiana
c: 19 Apr 1795 in St. Louis Church, New Orleans, Orleans, Louisiana
Married Palmiere Wiltz (Palmira Wiltz) (dates unknown)
In 1827, when just 40 miles downriver New Orleans was celebrating its very first Mardi Gras, Elisée was known to have been buying up tracks of land to establish a sugar plantation in St John the Baptist Parish. Just 3 years later he sold the plantation for and estimated $50,000 profit, a huge amount of money at the time! He married Palmiere Wiltz and it was a good time for Elisée to start a family.[10]
The Booming 1830's
Elisée Jr. and little sister Evilina were born to mother Palmiere and father Elisée Sr. in 1833 and 1838, and it was a good time for New Orleans as well, with the French Quarter at the peak of it's prosperity.
Thanks to cotton and sugar, New Orleans became one of the richest, fastest-growing cities in the U.S., and the Rillieux family was certainly quite well off.
Although the "American Sector" was developing rapidly, the French Quarter was still the center of retail trade (along Chartres) and banking (along Royal). Large houses were still being built, such as the Beauregard House in 1826 and the Hermann-Grima House in 1831. Bourbon Street was lined with several elegant mansions and was considered one of the most fashionable residential streets in the city. [11]
Elisée Rillieux (Jr.) (Elysée/Elise)
b. Oct 30th 1833
d. June 22 1872 at the age of 39
Evilina Rillieux
b. May 1 1837 to Elise Rillieux & Palmire Wiltz [12]
d. December 4th 1853 at the age of 16
The Yellow Fever Epidemic of 1853
Evilina Rillieux is the first person placed in this particular family tomb, and while I cannot know exactly how Evilina died, we do know there was a huge epidemic of yellow fever in New Orleans that year, causing up to 10% of the population's death.
Yellow fever, now understood as a viral disease transmitted by mosquitoes, became a problem due to unsanitary early sewage systems and the natural swampland that surrounded the area, where the mosquitos bred. The first reports in the press came at the end of May 1853, and seven additional cases appeared in early June, according to the city's unofficial board of health. Local leaders worried that the city's reputation for disease would hurt business, so the press did not inform the public in an effort to keep it quiet, and the disease continued to run rampant.
By the end of July, Charity Hospital was admitting one hundred patients per day. The hospital soon ran out of beds, so patients had to be placed on the floor. Further evidence of the seriousness of the outbreak came when the Howard Association, a group of businessmen who cared for the ill during epidemics, publicly announced that they had begun their rounds. Thousands of residents began to flee the city.
By the time the epidemic ended in December, the estimated number of deaths had reached more than 7,000. Some have estimated that 10 percent of the city's population, 8,000 to 11,000, perished during the epidemic. [13]
Sadly, Evilina died in December of that year at the age of 16.
The Faithfully Departed
Buried after Evilina is her maternal grandmother Marianne Frederick (Marianne Frederic), Palmira Wiltz's Mother, and the dates of her birth or death are not listed.
The name above Marianne is still a bit of a mystery, but it fits the story that Elizabeth Wiltz, wife of Valmont Deslonde, is the very same Palmiere Wiltz. I'm still not sure where the Elizabeth came from but it is common to get remarried after being widowed, and I wasn't able to find out what age her first husband Elisée Rillieux lived to, so perhaps she was still young. Elizabeth Wiltz Deslonde, loving wife of Francois Valmont Deslonde (b.1807) was buried here at an unknown date, with her daughter, mother, and later her son, Elisée.
Those are just the 4 names on this particular tomb, and I wonder about all of the other who's stories may or may not be passed down by the generations. In each tomb in each cemetery are people loved, honored, and laid to rest by their families and the Catholic Church in the early days of New Orleans.
Do other people wonder as well?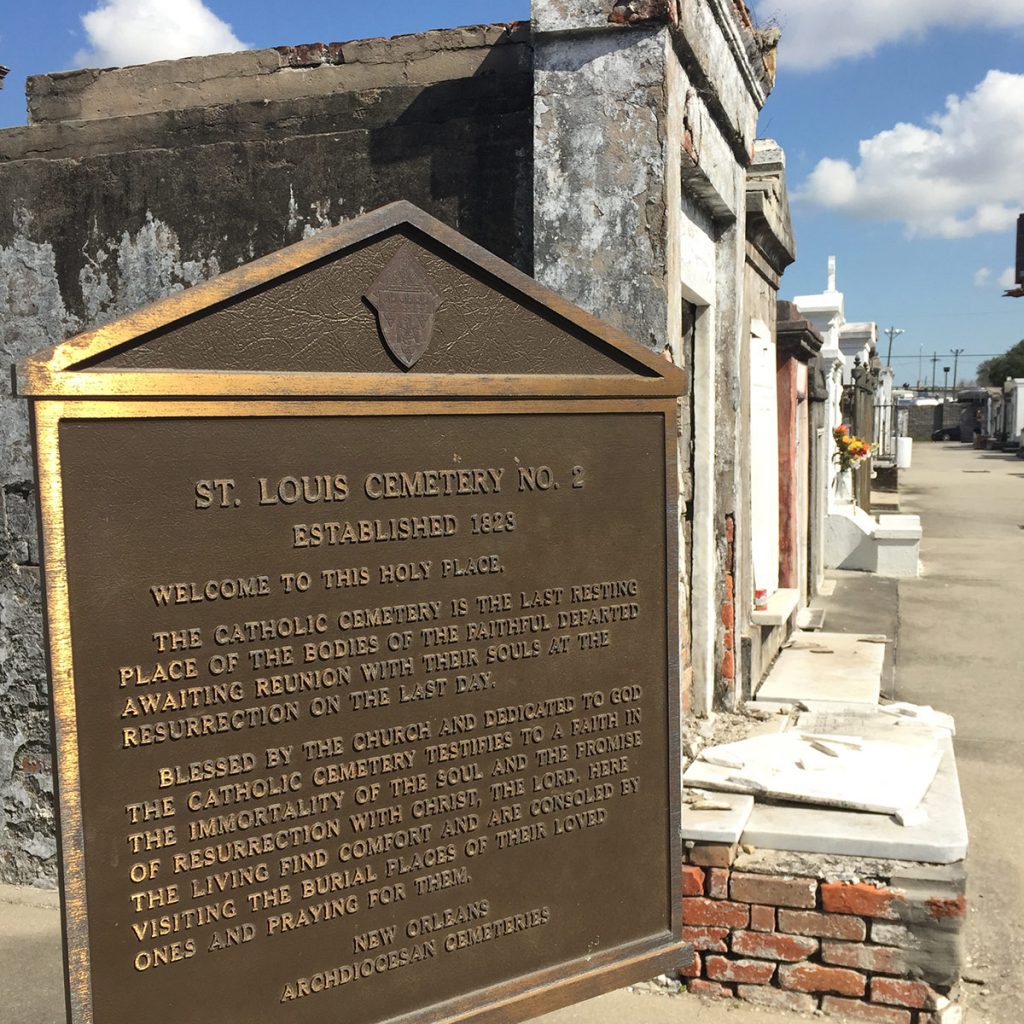 ---
[1] Ancestry.com http://www.ancestry.com/genealogy/records/pierre-rillieux_27219669
[2] Tally-Ho to Forest Home: The History of Two Louisiana Plantations, William D. Reeves, pg 58
[3] French Quarter Citizens http://www.frenchquartercitizens.org/a-history-of-the-french-quarter/
[4] Photo by Frances Benjamin Johnston http://www.shorpy.com/node/8687?size=_original
[5] Roots Web http://wc.rootsweb.ancestry.com/cgi-bin/igm.cgi?op=GET&db=jkb100511&id=I94828
http://wc.rootsweb.ancestry.com/cgi-bin/igm.cgi?op=GET&db=jkb100511&id=I111122
[6] French Quarter Citizens http://www.frenchquartercitizens.org/a-history-of-the-french-quarter/
[7] French Creoles http://www.frenchcreoles.com/norbertrillieux.html
[8] Nathaniel Turner http://www.nathanielturner.com/livesandtimesofquadroons.htm
[9] Black Inventor http://blackinventor.com/norbert-rillieux/
[10] San Francisco Plantation http://www.sanfranciscoplantation.org/plantation-history.php
[11] The Pandora Society http://thepandorasociety.com/this-day-in-history-january-13th-1830/
[12] 1837 Orleans Parish Birth Index http://files.usgwarchives.net/la/orleans/vitals/births/index/1837bi.txt
[13] Journal of American History, 94 (Dec. 2007), 734–42 http://archive.oah.org/special-issues/katrina/McKiven.html