August is National Black Business Month, where people and businesses recognize black owned businesses across the country. The Communify team is celebrating black owned businesses around the New Orleans area this month. See below for some featured businesses and what they offer!
Restaurants/Drinks
Drink Lab has assembled a team of master bartenders who have decades of industry experience. We are eager to teach you and your friends how to mix classic New Orleans cocktails and have fun doing it! We stay on top of the latest trends, flavor combinations, and market demands while providing unique entertainment and education.
At The Cupcake Collection, we are not trying to reinvent the wheel. We are just trying to do classic things well. Our cupcakes taste homemade because they are homemade, right in the space where I raised my family and in my hometown New Orleans.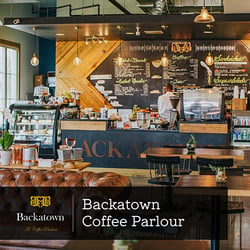 Backatown Coffee Parlour, located at the very site of old Storyville, embodies the aura of the time where you could hear the sounds of Jelly
Roll Morton, Louis Armstrong, and King Oliver and meet folks from all walks of life. We strive to present Backatown as an authentic New Orleans gathering space that helps cultivate our neighborhoods through the fostering of ideas and conversations.
Founded in 2018 by Kim Lewis, Ole' Orleans Wines aims to make high-end, elegant wine inspired by the legacy of New Orleans. According to Travel Noire, only about 1 percent of wine companies are owned by black women, so Lewis is already breaking barriers.
Cajun Fire Brewing Company is the first black-owned brewery in the Big Easy, and the fifth black-owned brewery in America—ever. Currently, they're offering two brews: Honey Ale and Big Chief Crème Stout.
The Business Bar is a Freret Street-based restaurant, bar and workstation. Its menu features an array of light bites and small plates perfect for nibbling while working remotely. Crowd favorites include the fried brussel sprouts, lamb chops, and flatbreads. Their one-of-a-kind cocktail menu was curated by Justini Cocktails. With fun, flavorful and refreshing mixtures in mind. You can also rent out meetings and workspaces in this chic uptown eatery. Keep an eye out for networking events and more.
Nestled in the historic district of New Orleans is Botanicals NOLA: a black-owned smoothie and juice bar. After switching to a plant-based diet, owner Zoe quickly realized the healing power of organic fruits and vegetables. He soon made it his mission to serve as a testimonial for New Orleanians wanting to live healthier lives by providing knowledge about the alkaline diet as well as supplying authentic wildcrafted sea moss straight from the lush waters of St. Lucia.
Museums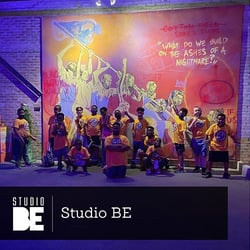 Through intentional programming, workshops, exhibitions, and resource allocation, StudioBE's mission is rooted in the belief that the blueprint for a better tomorrow lives in the collective imagination. Our work serves to promote the advancement of artists and engage in society's most urgent questions.
The vision of the Backstreet Cultural Museum is to foster the appreciation of New Orleans' African American processional traditions as important to American history and contemporary visual culture. The Backstreet Cultural Museum is a gathering place of memory, celebration, and communion that uses art and culture to enrich and sustain its community.
Book Stores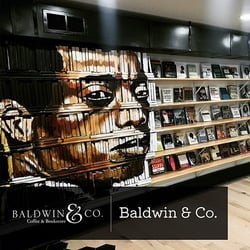 Baldwin & Co. is a black-owned independent bookstore and coffee shop located in New Orleans, LA. Inside, books on mystery, business, history, art, travel, children's literature and more fill the floor to ceiling shelves. In addition to books, Baldwin & Co. offers high quality coffee, tea and fresh pastries. It is truly more than a bookstore, it's a celebration of a growth mindset. Baldwin & Co. also stocks numerous regional titles as well as cards, journals, and gifts. Baldwin & Co. also regularly hosts events with local and visiting authors.
At Nola Art Bar our core focus is stimulating the mind. This is our why, our purpose, our passion behind everything we do. We believe we are not just offering books and cocktails, rather we are offering an experience that will impact the lives of millions of people both locally and across the globe to become the best versions of themselves. As readers, we know the joy that reading brings and we want to create a space to bring those like-minded people together.
Charity/Non-Profit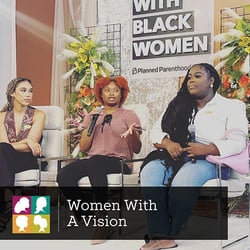 The mission of Women With A Vision is to improve the lives of marginalized women, their families, and communities by addressing the social conditions that hinder their health and well-being. We accomplish this through relentless advocacy, health education, supportive services, and community-based participatory research.
BreakOUT aims to support New Orleans's LGBTQ+ youth of color, specifically working to end their criminalization, through a variety of programs and initiatives. Some of their programs work with youth currently enrolled in local high schools, whereas others offer educational opportunities to those pushed out of schools. They actively fight against increases in policing and support undocumented workers through their VICE to ICE campaign.
We envision a vibrant New Orleans where youth and adults transform their communities, their environment, and themselves by engaging in the meaningful work of growing healthy food.
At SPROUT NOLA, we work towards a better food system by making farming accessible to everyone— that means anyone who wants to farm as a hobby, as a career, or anywhere in between. We build community around growing food and bridge the gaps in resources for farmers of all kinds.
Health/Wellness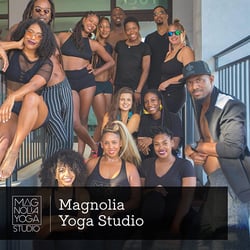 Magnolia Yoga Studio is a state-of-the-art Beginners Hot Yoga Studio located in downtown New Orleans, LA. Our business model is based on Diversity in Yoga, Inclusivity in Yoga & Affordability in Yoga.
IWES is dedicated to improving the mental, physical and spiritual health and quality of life for women, their families and communities of color, particularly among marginalized populations, using community-engaged research, programs, training and advocacy.
Arts/Theatre/Music/Entertainment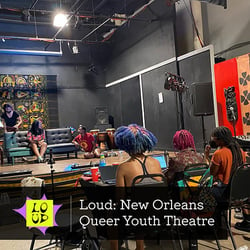 We are guided by four core values: undoing oppression, youth leadership, solidarity and a commitment to devised theater. Our members are outspoken, unapologetic queer and trans* youth who come together in solidarity to build community and control the narratives shared about their lives. In a city with limited access to queer safe space, LOUD's ensemble creates a much needed community in New Orleans.
New Orleans School of Ballet provides classical training to young people and adults in a supportive & nurturing environment. We serve two distinct groups, children and adults interested in the exploration of classical ballet and discovering the joy of dance and dancers in the serious pursuit of a professional ballet career.
The mission of Ashé Cultural Arts Center is to use art and culture to support human, community, and economic development.
2nd Line Tours offers a once in a lifetime experience for our visitors. Guests will be entertained and educated in true New Orleans fashion. We offer opportunities to explore New Orleans authentic history, unique traditions and one-of-a-kind culture.
With integrity and honesty (and singing) we offer The Black Heritage & Jazz Tour of New Orleans 5 days a week twice a day. To inspire heal motivate educate and entertain all our visitors with the opportunity to learn the importance of resistance resilience and a spiritual life, honoring the pas,t understanding the present, so we can shape the future.
Education
Is a leading science enrichment provider. We deliver unique, hands-on science experiences for children through after-school programs, birthday parties, workshops, special events, and summer camps. Our innovative programs are as entertaining as they are educational!
The greatest strength of the STEM NOLA program is that it is developed to be culturally, and environmentally relevant by using project-based activities, and hands-on designed learning to Expose, Inspire, and Engage students in grades K-12. By using college students, specializing in STEM-Based studies, and corporate volunteers as instructors and mentors, grades K-12 students are afforded the opportunity to see themselves in their STEM-based participants.