Over the past decade or so, the entertainment industry has made incredible strides with queer representation in movies and television. Forward-thinking networks and producers deserve a big thank you for the increased representation they have given our community. While there's still a long fight left for equality, both within the community and outside of it, television has made great strides in recent years. Not only has there been a huge increase in diverse queer characters, but also broader storytelling of the queer community. Here are a few shows that have started important conversations.
Rupaul's Drag Race has arguably become the symbol of queer TV. Back when the show aired in 2009 it was revolutionary. Even though the show had a relatively small viewership and the production quality was quite frankly - awful - it was really the first time drag queens were given a place on TV. And as the years went on, the show's viewership blew up. By the ninth season, the show moved over to VH1 (which has a drastically wider audience than Logo) and won several Emmy Awards for its 10th season. But with more mainstream spectators, came change. To many of the loyal fans, this change meant the show lost a lot of its queerness and the enlarged production budget took away much of what they loved in earlier seasons.

Although both Dragula and Drag Race are reality competitions about drag queens, they both represent very different facets of the drag community. This series follows the more underground and alternative forms of drag that Rupaul's has yet to touch. Dragula isn't at all shy to mention this contrast however, as the competing queens regularly mention how certain forms of drag have become too mainstream. Each season's winner is crowned the new "Drag SuperMonster", a truly perfect summation of the subterranean drag culture Dragula portrays. While 'normal' drag has become widely commonplace, many alt forms of the art are still lurking in the shadows and this show has given them a platform.
The first 7 seasons of Are You the One? portrayed the age-old American dating show: a bunch of hot, straight singles looking for love. A formula that clearly works for ratings, but one that hasn't brought much else new to the table. Then season 8 of AYTO came along and introduced a cast of 20 new singles, but this time all of the contestants identified as pansexual or bisexual: a truly revolutionary idea in reality dating. Throughout the series, we see participants showing interest in fellow cast members regardless of gender identity or sexuality. The show gives an important voice to the much under-represented bisexual community and highlights that sexuality truly is a spectrum.
Pose is a beautiful look into the widely referenced, but rarely credited underground ball culture from the 1980s and 1990s. Ball culture was/is hugely influential in Black and Hispanic communities, especially in cities like New York where many participant's ball houses acted as their family units. Even though many people are still unaware of the origins, we undoubtedly must give ball culture credit for shaping much of the queer values we cherish today.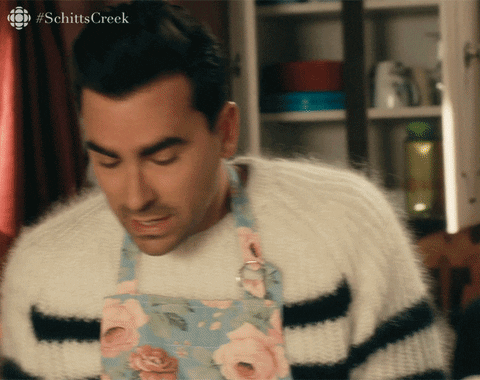 While not outwardly an LGBTQ show, this half-hour comedy sensation depicts a family who unconditionally loves their LGBTQ child. Although the Rose family has plenty of issues and a myriad of undeniable character flaws, questioning their son's sexual orientation was never one of those. In fact, in one interview, David Levy (show creator and queer protagonist) said that he felt strongly about not portraying his own coming out story on the show, noting that he hoped for his character's sexuality to be implied from the beginning. He even mentioned that too many shows make the 'coming out story' a big deal. Instead, he felt that his queer story was more normalized by not directly talking about it. His idea worked brilliantly.
When watching and talking about Looking, I feel there are two really important things to keep in mind. First, the experiences of the gay men on the show don't portray every queer experience, and I think that's ok. Secondly, the show aired from 2014-2015 which in many respects feels like a whole cultural generation ago. Looking advanced the way the entertainment industry depicted the raw lives of gay men in their 20s and 30s and portrayed real and relatable issues for this audience. Much critical acclaim compared the series to Girls and that's a spot-on comparison.
Ellen

(ABC)
Ellen was a 90s sitcom featuring Ellen DeGeneres and is a journey of her and her friend's lives in Los Angeles. While the show was airing, Ellen DeGeneres came out as a lesbian in real life and subsequently, came out as gay on the show in the now infamous "Puppy Episode". The backlash from the many Americans was immense, and even prompted ABC to issue parental warnings before each future episode. Shortly after this bold move, Ellen was canceled and DeGeneres' career took a major hit. However, a few years later she made a big comeback and there's no denying this coming out story made a monumental impact on gay rights.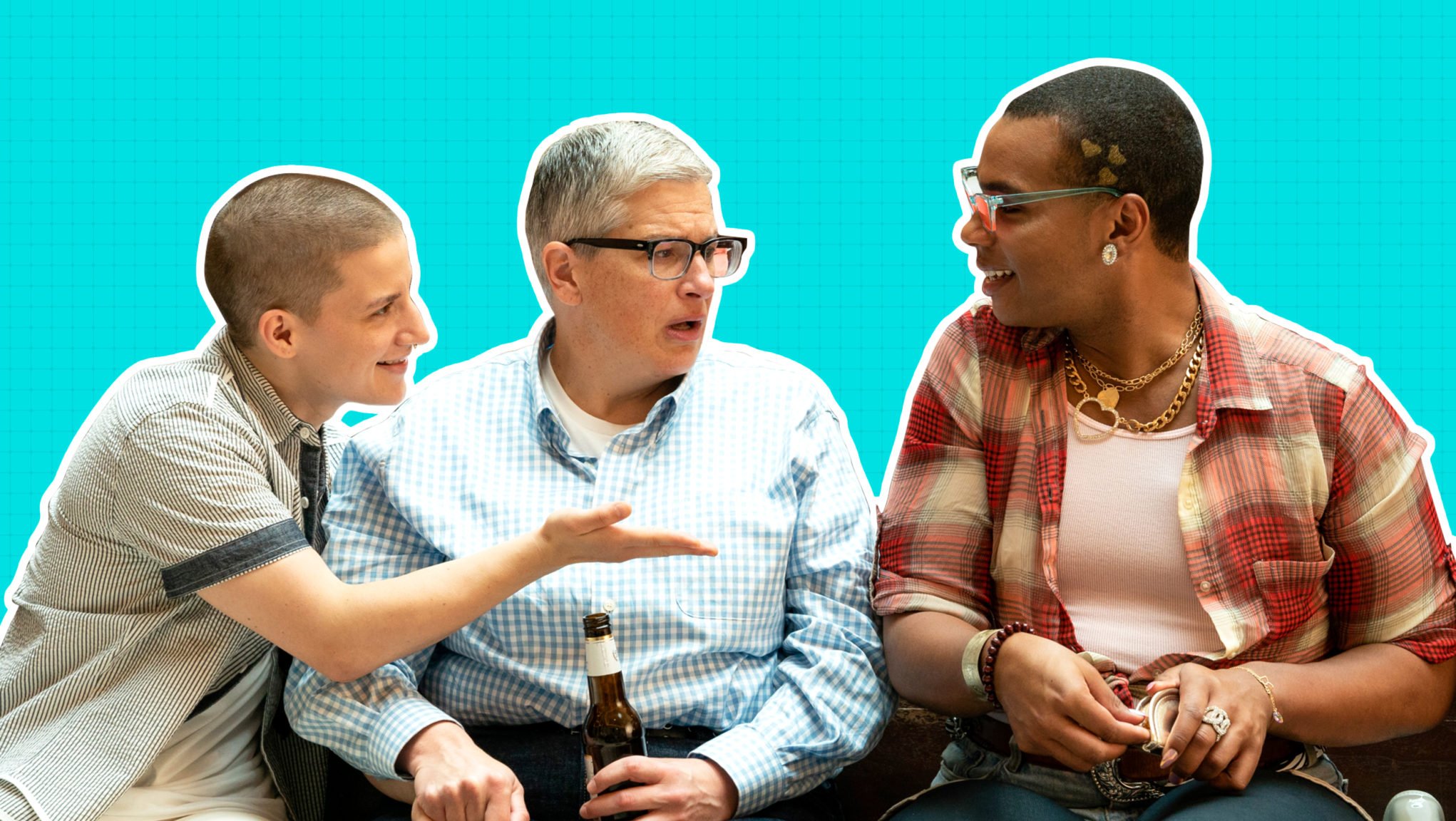 Work in Progress is a forward-thinking show that examines an unconventional relationship between Abby - a middle-aged self-described dyke - and Chris, a 22-year-old trans man. For years, TV shows have seemingly avoided portraying these types of characters in the same setting, especially in a romantic way, but WIP takes this head on. The homemade feel to the cinematography and writing style differentiate it from many of the other shows on this list, but it's worth the watch!
The second show on my list that isn't an outwardly queer show is Orange Is the New Black. When I began watching this show, I had a mostly negative opinion about its portrayal of LGBTQ relationships. It seemed that the show was using the stereotype of female prisoners being LGBTQ to garner views and attention and not actually telling a real story. This phenomenon isn't new in the media, recall Katy Perry's 'I Kissed a Girl'? But over the course of the show's life and through some personal research into the backstory, I found that the stories told here were real and showed us the raw emotion and struggles behind these prisoner's lives and sexuality. In addition to sharing important lessons for LGBTQs the show also has impressively taken on important issues like institutional racism and prison reform.