Brand partnerships have been around for a long time, like the most famous pairing, peanut butter and chocolate (or was it chocolate and peanut butter?). Some are moderately successful, but they can bring an even bigger lift to a project or brand if they are done correctly. The magic in partnerships is the dual audience component; potentially two (or more) times the eyeballs on your campaign.
Here are a few of my favorites:
Bubly + NY Nightlife
To usher in some semblance of normal, sparking water Bubly pulled together several members of New York's nightlife scene to remind us what we've been missing this past 18 months. The spot features drag star Aquaria, activist and model Gia Love, and one of the last lesbian bars Henrietta Hudson (to whom Bubly donated $15,000). It's also set to one of my favorite songs of the summer, Higher. Consider using video to tell your story as it's a powerful tool.




Doritos + Taco Bell
On a much larger scale, the creation of a Doritos-flavored taco shell sent fans of both brands into a tizzy selling over a billion in the first year! Yes, a billion. This was a great example of a partnership where it appealed to both brand's fans.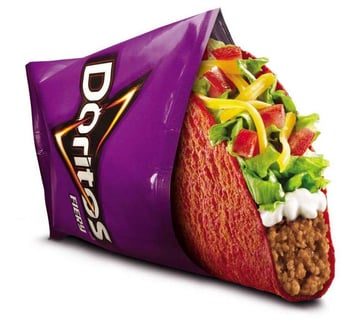 Image: Taco Bell
Goose Island + Shea Couleé
The Chicago brewery Goose Island went a step further than just aligning a celebrity with their brand, they actually created a product in collaboration with her. She of course is Shea Couleé, winner of RuPaul's Drag Race Allstars Season 5 and the beer both celebrates and gives back to the community year round.
My name is Shea Couleé, and I didn't come to play, I came to SAY "You are officially invited to my Royal cookout!"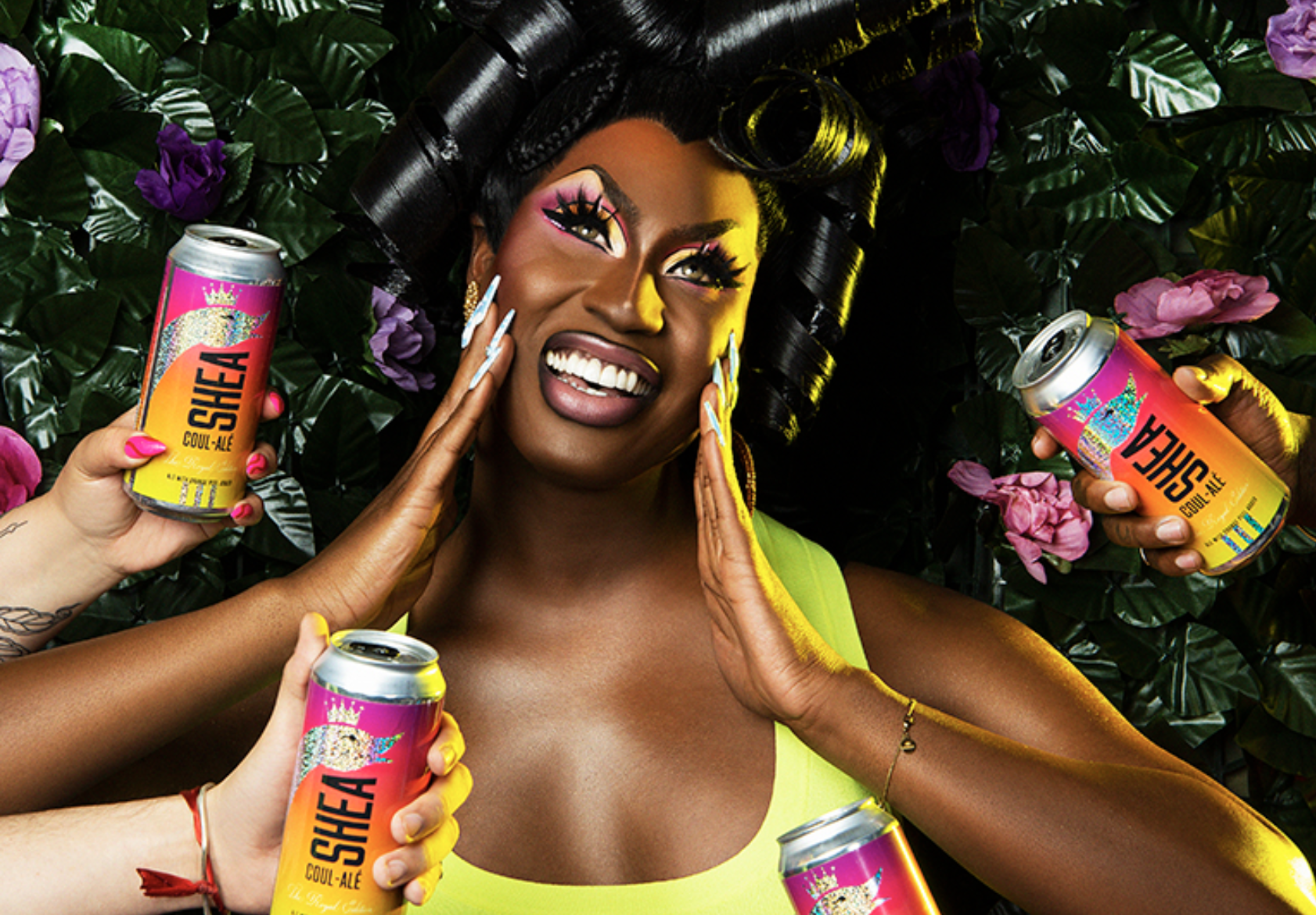 Image: Goose Island
Happy Socks + The Phluid Project
When the right brands partner, exciting things can happen and this one is no exception. For several years, The Phluid Project, who creates gender-free apparel and accessories, and Happy Socks, whose purpose is turning everyday essentials into colorful design pieces, have created playful socks while supporting charities all year with 10% of sales.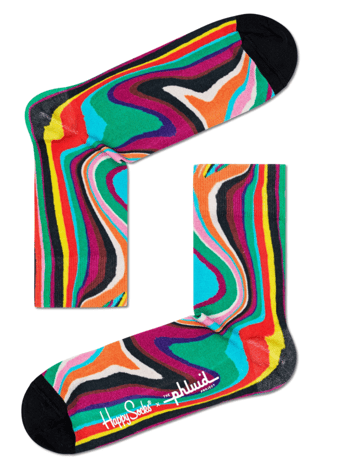 Image: The Phluid Project
Home Alone + Google
This one is a great example of taking something nostalgic and giving it a new spin. Now that Home Alone's Macaulay Culkin is all grown up, he enlists Google's help to take care of everything (including the bad guys). Kudos to our partners at Brian Gartland Entertainment for making this partnernship happen.


Kellogg Company + GLAAD
Everyone who browsed the cereal aisle recently came face to face with this collaboration. "Boxes are for cereal, not people" was a campaign featuring a special heart-shaped cereal and a box featuring many of the beloved Kellogg's mascots. Partnering with non-profits year-round is a great way for brands to extend their LGBTQ marketing efforts beyond June.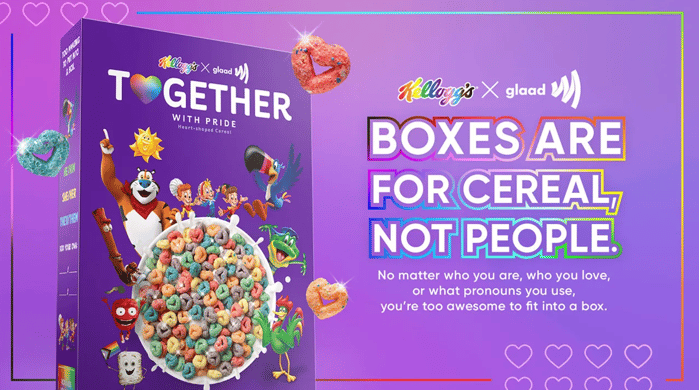 Image: Kellogg Company
While these examples feature larger brands with budgets, you don't have to break the bank to make a great partnership happen. If your target audience is local, look to partner with someone else who can enhance your brand story. For instance, if you run an upscale hot dog restaurant, perhaps partnering with a local brewery could boost sales for both of you.
Consider the following in any brand partnership:
Make sure your brand stories align
Consider each brand's customers and be sure the overall message will resonate with both
Don't lock yourself into an idea of what "partnership" means. For you, it could be as simple as a cross-promotional eblast with a local charity.
If you need help thinking of potential partnership ideas, reach out. We'd love to help.