The COVID crisis hasn't affected all segments of our economy equally. Farmers are still plowing their fields, many of us with desk jobs can safely work from our couches, and FedEx employees are still delivering our must-needed packages. So, what does all of this economic activity have in common? It's all taking place locally. As things start to open back up again, and we have more freedom, we will operate in our local bubbles.
Yet, one industry doesn't have the luxury of benefiting from locality: the travel and tourism industry. Not only are some people wary of traveling for their own health and safety, but they may also be wary of the backlash they'll get for traveling at all. Without saying who is right and who is wrong, just look at the opinions on your Facebook feed recently. Would you post a vacation picture right now?
75% of LGBTQ Travelers Are Still Planning on Traveling Within 6 Months*
Despite the current environment, LGBTQ travelers are optimistic about the future with 75% of them actively planning leisure trips within the next six months, and 40% planning trips in the next three months. I attribute much of this to cabin fever. People are dying to get out of their homes and mentally we want to believe this is all over soon. Planning trips may serve as a coping mechanism for some. This pent up urge for an excursion is exacerbated by reduced airfare prices and relaxed cancellation fees that airlines recently have enacted. Despite airlines losing millions of dollars a day they are desperate to hold onto their loyal customers in some way, and these more flexible travel policies may just do the trick. Look for these altered traveling rules to potentially remain in place through much of 2021.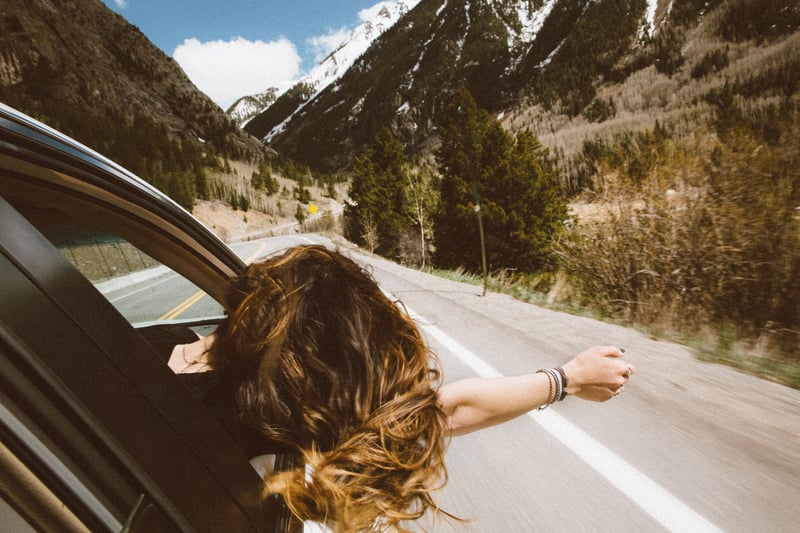 2020 (and beyond?) Will Be The Year of the Car
While airlines are deeply discounting their prices to attract travelers, not everyone is going to be jumping for joy and booking air travel. People are still nervous about being on a plane with a whole bunch of strangers for hours and some airlines have garnered bad press for packing their planes to the point where social distancing is no longer possible. For peace of mind and for their safety, many Americans will be traveling by car. Many DMOs have picked up on this trend and will use their sparse marketing dollars for the remainder of the year to target those within a relatively short driving distance.
Pride Has Gone Virtual
Unfortunately, almost all Pride events throughout the world have canceled or postponed their annual events due to COVID-19. It's a real disappointment for those of us who look forward to spending the annual celebrations with our queer family from all around the globe. Pride and other event organizers are really struggling right now as they spent a bunch of cash for their 2020 events only to have many of their sponsors pull their marketing dollars. In lieu of other alternatives, many events such as NYC Pride, Folsom Street Fair, and DragCon have taken their events online. For many, this will be a true test to see how much traction these online celebrations receive, as they clearly will differ from the in-person celebrations. Because Pride (and other event-related travel) is such a big part of queer tourism, it will be interesting to see where these displaced travelers will go, if anywhere.
Couple's Travel Will Increase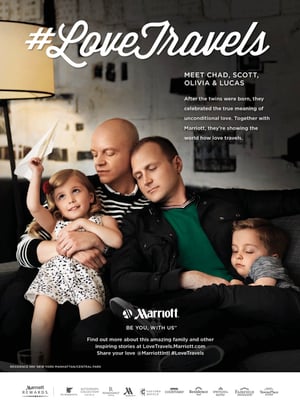 Approximately 40% of LGBTQ travelers say they are more likely to travel as a couple now that this pandemic has hit. This is likely due to group travel being discouraged and the nimbleness of traveling with just two people. Destinations can adapt to this by changing up their marketing imagery. In the past, I have pushed my destination clients to focus on photography that showcases LGBTQ friend groups and not just couples, as portrayals of queer couples are a little overdone, and not representative of everyone's experience. But in this time, destinations should focus on couples imagery to speak directly to the types of travelers they are likely to get.
Although the travel landscape is uncertain and nobody can tell you exactly what will happen, I believe that LGBTQ travelers will be the pioneers of tourism as the world recovers from COVID. If they weren't already, destinations should give increased attention to the ever-growing demographic segment as it's very likely they will be the first to return to pre-COVID travel life.
*Data provided by Mr. Hudson Travel
Cover Photo by Mercedes Mehling on Unsplash