Climate change is real. The Arctic Ocean could be ice-free for part of the year as early as 2044, according to a recent study at UCLA. And if we don't take action now and reduce greenhouse gases significantly, we're poised to witness the first-ever ice-free September in the Arctic. No matter your political views, you can't argue with the fact that this prediction is scary, especially for those that live below sea level, as we do in New Orleans.
What's interesting is this environmental concern is having a direct impact on brands and how they do business. With boomers quickly passing off the baton to millennials when it comes to overall spending, many brands find themselves at a moral crossroads if they want to stay competitive. In fact, 66% of millennials are willing to spend more on a specific product if it comes from a sustainable brand (Neilson, Global Corporate Sustainability Report). Even more telling, 81% of millennials also expect their favorite brands to make public declarations of corporate stewardship.
Noticing the winds of change, established brands like Levi's, IKEA, H&M, Adidas, and Eileen Fischer have all taken a stand, pledging to use 100% sustainable cotton by 2025. And Amazon has not only switched to recycled mailers, but they've also made a commitment to achieving 80% renewable energy by 2024 and 100% by 2030. In regards to marketing, mentioning you're working toward a sustainable goal, or using sustainable materials is a key message that isn't being overlooked.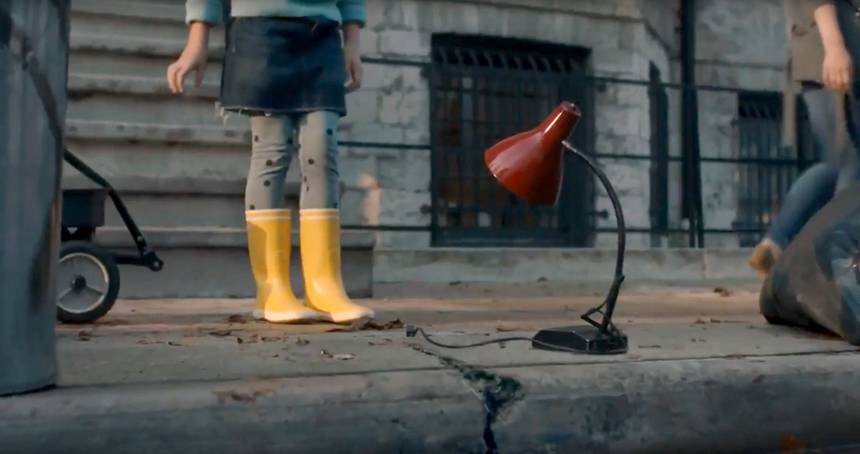 (photo: Treehugger)
Take this IKEA commercial, in it, an imaginative little girl rescues a red desk lamp from the curb. She takes it home and gives it a new life, and then – blamo – a trenchcoat-wearing man from Sweden emerges from the bushes to say, "Many of you feel happy for this lamp. That's not crazy, reusing things is much better." Cue the IKEA logo. For consumers, this ad didn't need to sell anything, and that's the beauty of it. In a world where most ads "sell, sell, sell," this one appealed to our emotions instead and it paid off. IKEA's target audience ended up feeling good about the IKEA brand.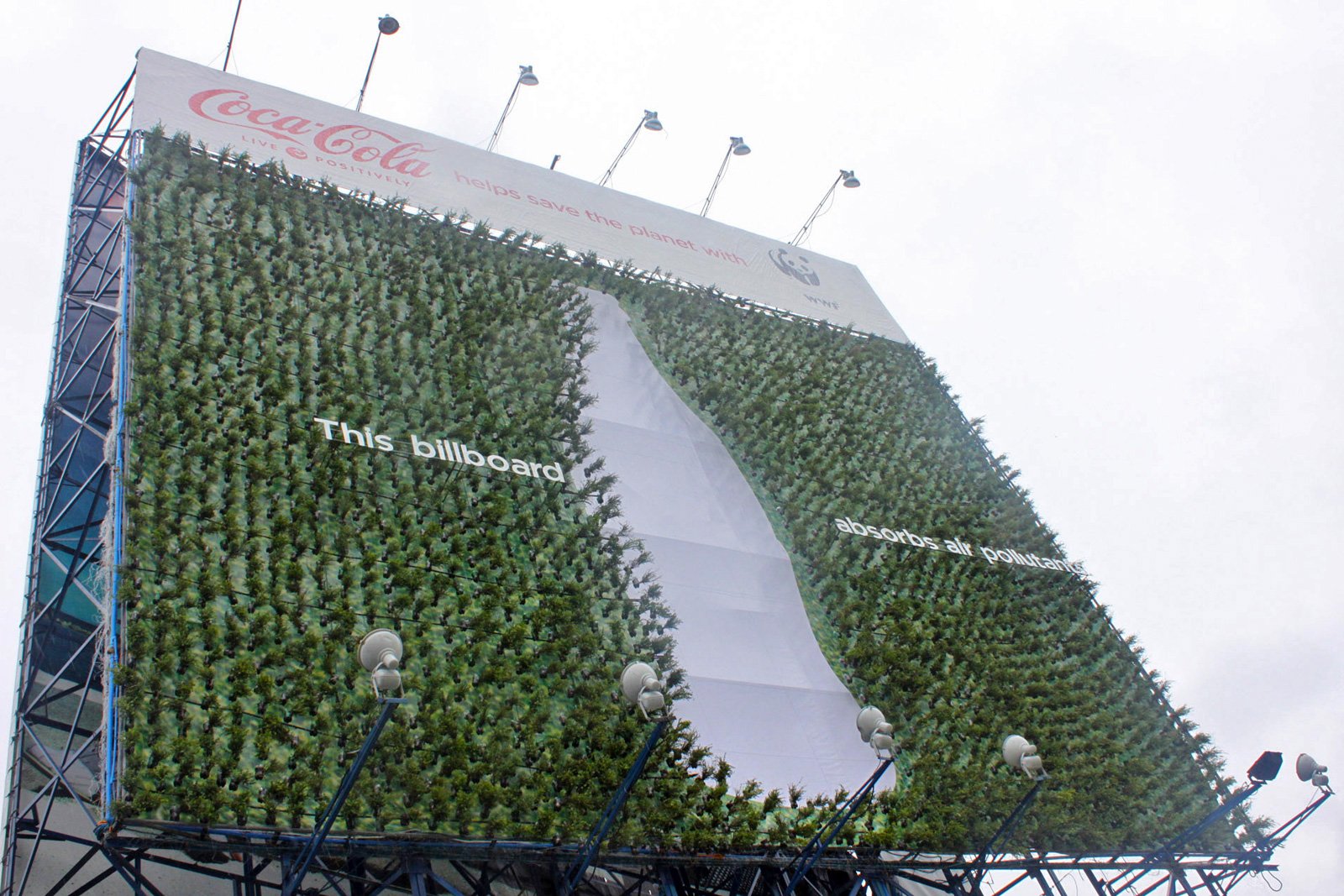 (photo: Adsoftheworld.com)
Coca-Cola's even gone so far as to pledge to recycle one bottle for every bottle sold by 2030. This bold initiative includes changing up their packaging and using only 100% recycled plastic for their bottles by 2025. Not only that, Coca-Cola was the first in the world to create a living billboard made entirely of 3600 Fukien tea plants. Each plant can absorb up to 13 pounds of carbon dioxide a year. They placed this incredible billboard in Manila, the 8th most polluted city in the Asia. On the billboard, Coca-Cola doesn't mention a thing about their tasty beverage empire. Rather, the message is about how this one billboard can help rid the air of pollution. The response grabbed attention all over the world to the air quality problem in Manila. After that, more and more companies started creating their own living billboards, such asBayer and McDonald's.
So, the question remains: Has the influx of sustainable brands changed marketing? You bet it has. Now, more than ever, consumers demand that the brands they support give back in some way. Sure, they still want to hear about the products you sell and the discounts you're giving, but they also want you to tell them more. They want you to make them feel good about their purchases and the money they're spending. The trick is to make sure that you're not just saying words, you're actually making a difference.
Here are some ideas to help make your business more sustainable:
MAKE A PLAN
Set a sustainability goal for your business and use it as a roadmap. For example, perhaps your goal is to have solar panels installed at each of your locations by 2030. No matter what your end-goal is, having a one in mind can help you achieve it faster.
DELEGATE A LEADER
Pick someone within your company who can not only lead your team but also advocate for implementing sustainability best practices.
CHANGE YOUR SUPPLY CHAIN
Wherever possible, source raw materials from people who also practice sustainability themselves. Then, every so often, conduct a supply chain audit to help determine if you're meeting your sustainability goals.
BE SMART ABOUT DISTRIBUTION
Try to use 100% recycled packing materials for your shipping needs. In addition, consider switching all of your transportation vehicles to green vehicles. Doing this will also help reduce your carbon footprint, too.
KEEP IT UP
Can't implement everything all at once? No sweat. Take your time. Implement one or two things a year and you'll be on your way. Plus, you'll have new marketing messages to put out as you announce each new sustainable move you make.
Interested in learning more about sustainable marketing and branding? We'd love to talk. Shoot us an email, or give us a call and let's start making changes that will change everything.