Free your employees and the productivity just pours in.
Office landscapes are drastically changing. The way we interact with our co-workers is not like it was just a few short years ago. The number of people working remotely increased from 24% to 31% just from 2012 to 2016. Additionally, people aren't working set 9 to 5s, Monday through Friday. Some employees get in late, some leave early, and some work weekends. Here at Communify, we exemplify the modern office. We have 5 full-time employees, and 4 part-time contractors. But even us full-time employees spend some time working remotely and all have different hours we work. As project manager, coordinating a bunch of different schedules can be tricky, as everyone isn't always in the same place. But despite some of the obstacles, we all thrive on having this flexibility in our work schedules. Here are some of the tools we use to keep Communify working: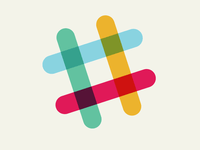 FOR WORKERS NOT SLACKERS
This is pretty much the tool that keeps our ship running. Slack is a messaging service that allows teams to communicate with each other via instant messages (internal and external). The beauty of this service over email is that all your communications are stored in a single 'channel', which makes searching archives a breeze. You can name each slack channel something unique to keep all the messages of a particular channel centered around one topic or client. You can also send private messages, which allows you to efficiently communicate with just one person without notifying everyone.


WHIP THOSE PROJECTS INTO SHAPE
Trello is a project management tool that allows entire teams to access a central to-do list. Much like Slack, this app allows for the creation of different boards, which can be broken down by client or by project. In each board, you can assign tasks to any team member and assign a due date. You can even add attachments - like Word documents or images - to a specific card. Once assigned, the delegated team member can then go to their home page and see a list of upcoming projects sorted by delivery date.


THE GATEWAY TO GETTING EVERYONE ON THE SAME PAGE
Google Calendar is a great way to organize both meetings and time off, especially when not everyone in your office is in the same room. Because some of our team works remotely, the best way to keep track of who is in and out of the office is simply using Google Calendar. If anyone needs to take vacation days or has a doctor's appointment, all they have to do it block off the time on the Calendar. Since everyone has access to a shared team calendar, everyone is aware when someone else is OOO.


Bi-weekly Meetings
THE POWER OF THE FACE-TO-FACE
Although tools like Trello, Slack, and email are great for communication, nothing can compete with an actual conversation. This is why we schedule team meetings every Monday and Thursday to connect with those not in the office. On Mondays, via Google Hangouts, we go through a checklist of weekly initiatives. Taking the time to have a more in depth conversation about current projects can help clear up any confusion and keep team members on the same page. Our Thursday meetings are a bit different and our time to have a little more fun. We take this time to catch up with one another, brainstorm what anyone needs help with, and do creative exercises like writing, painting or drawing.
These are just some of the tools we use to ensure all client expectations are not only met, but knocked out of the park. Do you have any tools you use to optimize your 21st century office? Let us know and we'll try it!
---