A year into the COVID-19 pandemic, Americans are learning how to live alongside the virus and adapt their behaviors so they can take part in activities and events that matter to them - even if it may look different than before. Pride 2021 certainly will be no exception. Some pride festivals like Salt Lake Pride have already announced plans for a modified in person event, while others, like NYC Pride are going virtual.
No matter how all these Pride festivals shake out, many corporations plan to show their support for the community this year. If you are one of these companies, you may be asking yourself how to stand out from the crowd and how to do so authentically.
Consider Changing Your Logo, but Go Beyond the Rainbow
Combine your logo with the logo of an LGBTQ nonprofit that you plan on donating to / supporting this Pride season.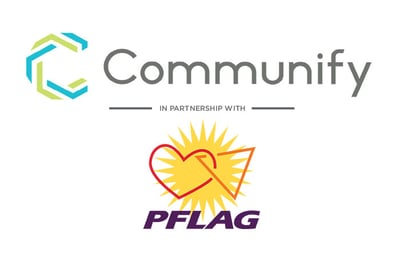 Use the Progressive Pride flag to color up your logo instead of just the traditional rainbow you may have used before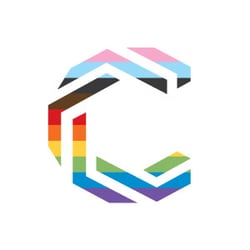 Get creative with your logo to stand out from the crowd. Skittles has done a Pride campaign I really loved. Instead of their traditional colored candy - which is always rainbow - they decided to make the Skittles greyscale for the month of June. Can something like this work for your brand? Their campaign was so successful that they received exponentially more impressions than any other brand on Twitter during Pride month.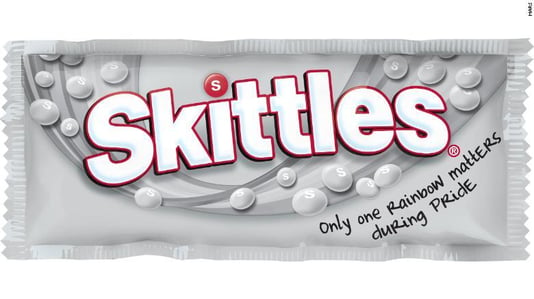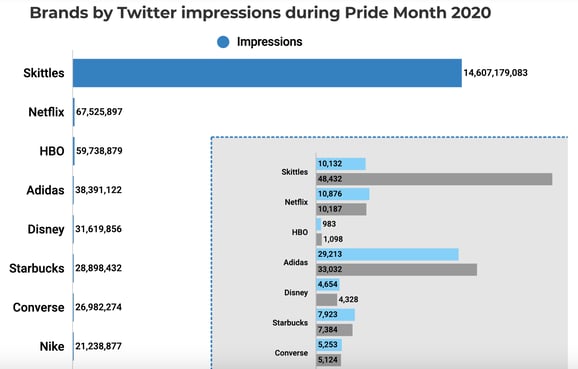 Refresh Your Photography
It's always important to refresh your photography - whether it be for social media, your website, or any other marketing needs. Pride season is the perfect time to look at your photos and ask yourself if LGBTQ people are in any / enough of your photography. If not, it's time to change that, especially if you are looking to promote your business to this audience.
Remember, photoshoots take some time to complete. Start planning now if you want to ensure your photography is up to date for pride. Here are three things to keep in mind:
If you need help finding LGBTQ talent, work with a local talent agency, chances are, they should be able to easily cast the right people.
Diversity is extremely important. Think skin color, age, and gender, but don't just let those be the only factors you consider.
These photos can and should be used year round - not just during June.

Come up with a Clever Campaign
Sure, changing your logo and refreshing your photography is a good start, but what else are you doing to reach people? Are you going after LGBTQ consumers with a campaign that actually grabs their attention? To stand out from the crowd, come up with something different and make sure to promote it with media dollars. Here are some ways to start thinking about campaigns
Be a Little Provocative - Chipotle
The term 'homo' has often been used as an insult towards LGBTQ people, over time we have reclaimed that word and Chipotle used it to turn heads.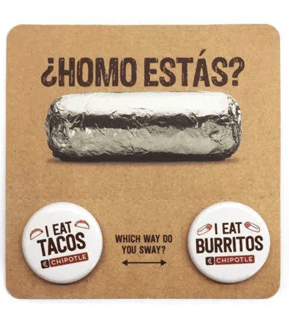 Solve a Problem - MasterCard
Trans folks often have a very hard time changing their legal name, and even when they do so, it costs a lot of money. MasterCard solved this problem by seamlessly allowing customer's chosen names to appear on their credit cards.

Give Back to the Community - Bombas
Everyone knows Bombas as the company that gives a pair of socks for every one purchased, which made their giveaway to queer people in need the perfect brand alignment.

No matter how you plan on showing off your company's pride this season try to do as thoughtfully as possible, and not just to check off a diversity box. Remember, ask LGBTQ people for advice if your team doesn't include these folks.