In February of 2020, I was spending a majority of my time at work preparing for one of the biggest projects in my career: getting thousands of ducks in a row for my client, Visit New Orleans, to take center stage at Pride of the America's. The event was scheduled for April 16th, 2020. Sure, we had heard of COVID by then, but it didn't seem like that big of a deal, certainly nothing that anyone thought would change our event. As we approached March, I started to question things a little more and began conversations with various pride events across the country on their plans to activate. Most of them were closely monitoring the situation, but were steamrolling ahead with everything as planned.
Then by the middle of the month, reality started to settle in. Sponsors started pulling out of the events in droves, and Pride events were forced to come up with alternate plans. Many of them moved the events to the fall (we chuckle in hindsight) figuring everything should normalize by then. Well, that clearly didn't happen, so many events tried to salvage what they had as best as possible and take themselves online.
These online events had varying degrees of success depending on who you ask. Regardless of how you perceive the value of online events, all queer events that I have heard from are planning on keeping virtual activations as part of their offerings in 2021 and beyond. But is it all worth it?
Let's discuss.
Virtual events can be a great extension of in-person event offerings for Pride and other queer events, but only if done properly. Not every in-person event can be taken online while providing the same experience. As things begin to normalize, event leaders should be asking themselves what can be done better online and how can those events supplement in-person offerings. To answer that question, let's take a look at some of the pros and cons of them.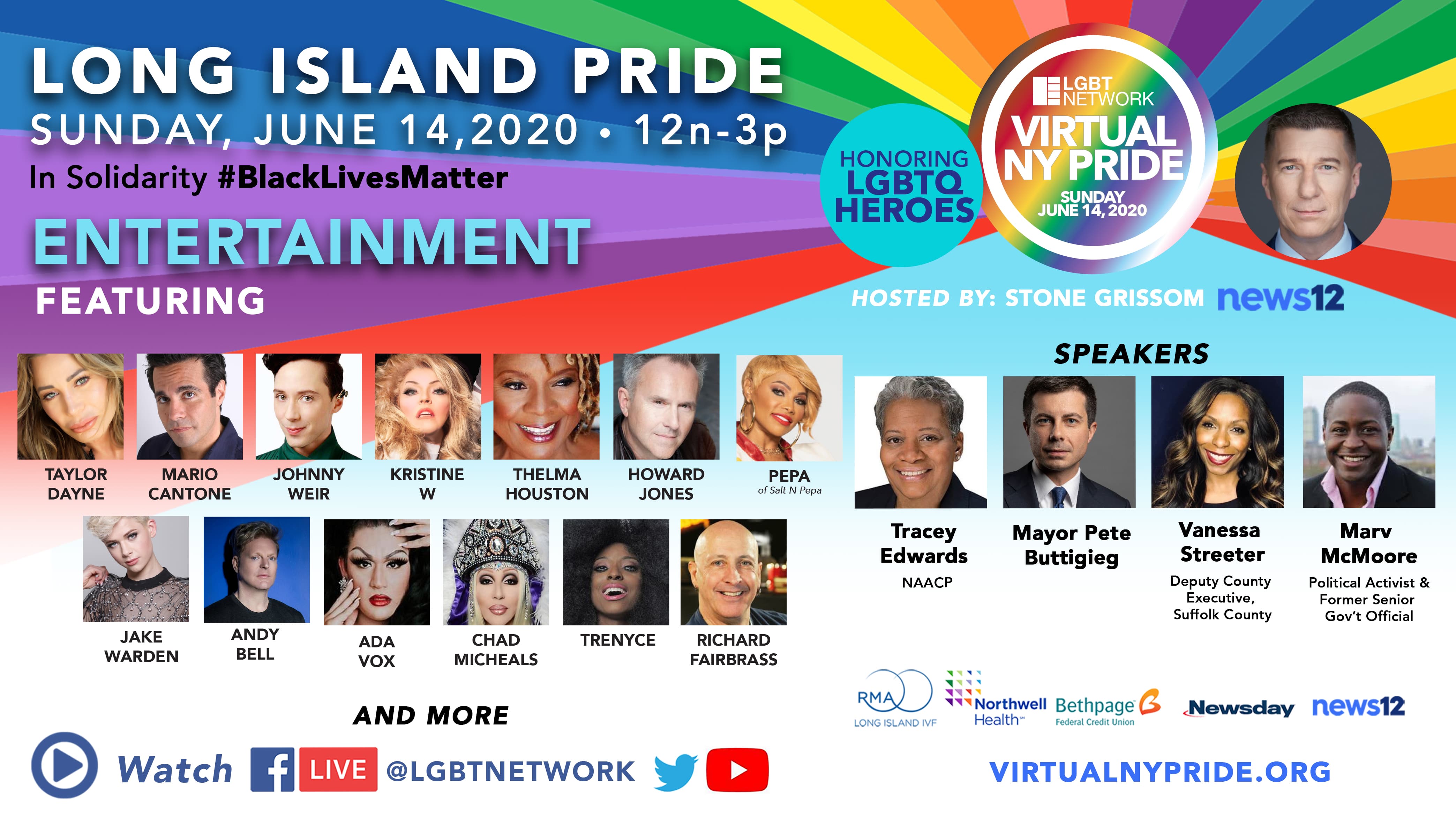 (Promo graphic for virtual Long Island Pride)
Pros:
Virtual events offer increased access to those who can't make it to a physical event. They increase access to those with lower incomes and those who cannot travel as easily.
They provide a safe space for minors who worry about their parents finding out they attended a pride celebration, or for those who aren't out yet and want the anonymity of virtual spaces.
Cons:
Oftentimes in-person events are based on coming together. A Zoom dance party of one in your living room certainly doesn't compare to a huge festival.
People found virtual events necessary in 2020 to escape the dangers of meeting in person, but when in-person events resume, how easy will it be to convince people to participate?
Here are some ideas to increase online engagement once in-person events get ramped up again.
Have exclusive giveaways for online participants → Promotional material companies like Brand|Pride can work directly with events to curate custom boxes filled with Pride swag and can be sent directly to participants. Boxes can easily be filled with branded content from event sponsors. One of the biggest benefits here is that participants get the materials sent right to their house which allows for greater engagement with the items than you would typically have at a crowded event where people are likely to lose things.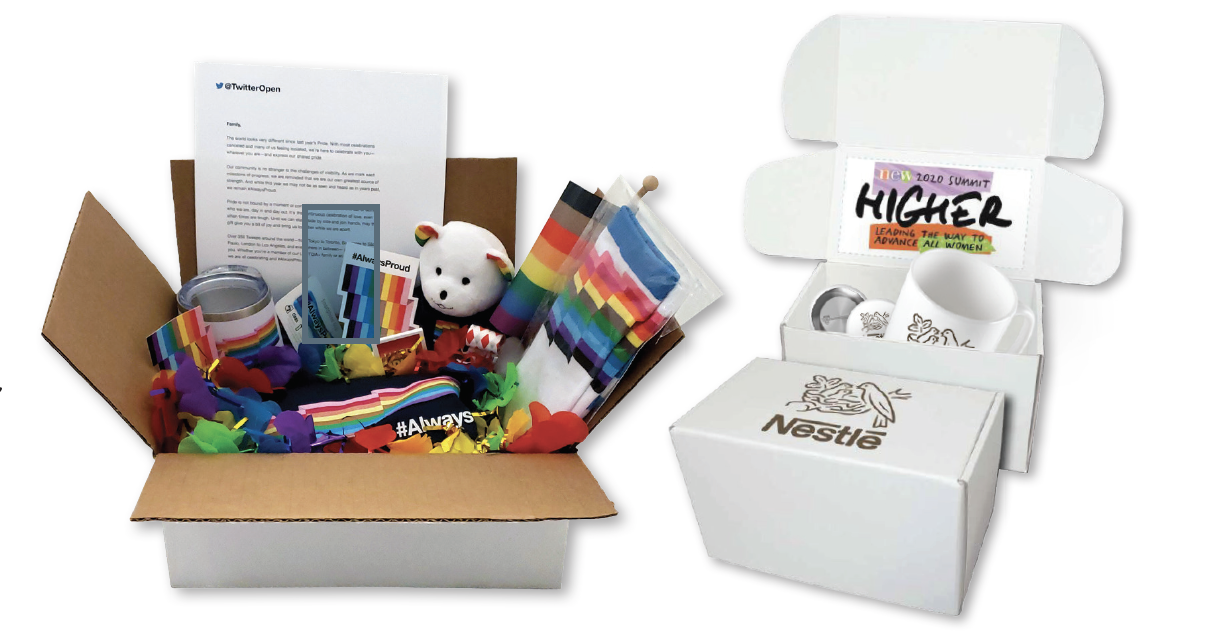 (Boxes of swag courtesy of Brand|Pride)
Offer connection in an increasingly disconnected world → Many people use Pride as a way to meet others in the community, but that connection can be hard when most people attend these events with people they already know. It can also be hard for those who suffer from social anxiety in large crowds. Some people enjoy meeting others out and about at events, but others prefer more structured social environments. Also, try offering using breakout rooms to connect those with specific interests. These rooms can be specific for the Black community, the leather community, or even those with specific hobbies like yoga.
Cater to Gen Z → For many of us, our first Pride event was a little scary. There were people everywhere, and we were just figuring out our own identities. Many young people also don't easily have the ability to travel to these events, especially if they are under 18. And because Gen Z already feels very comfortable with being online, it can be great to foster a connection with this audience.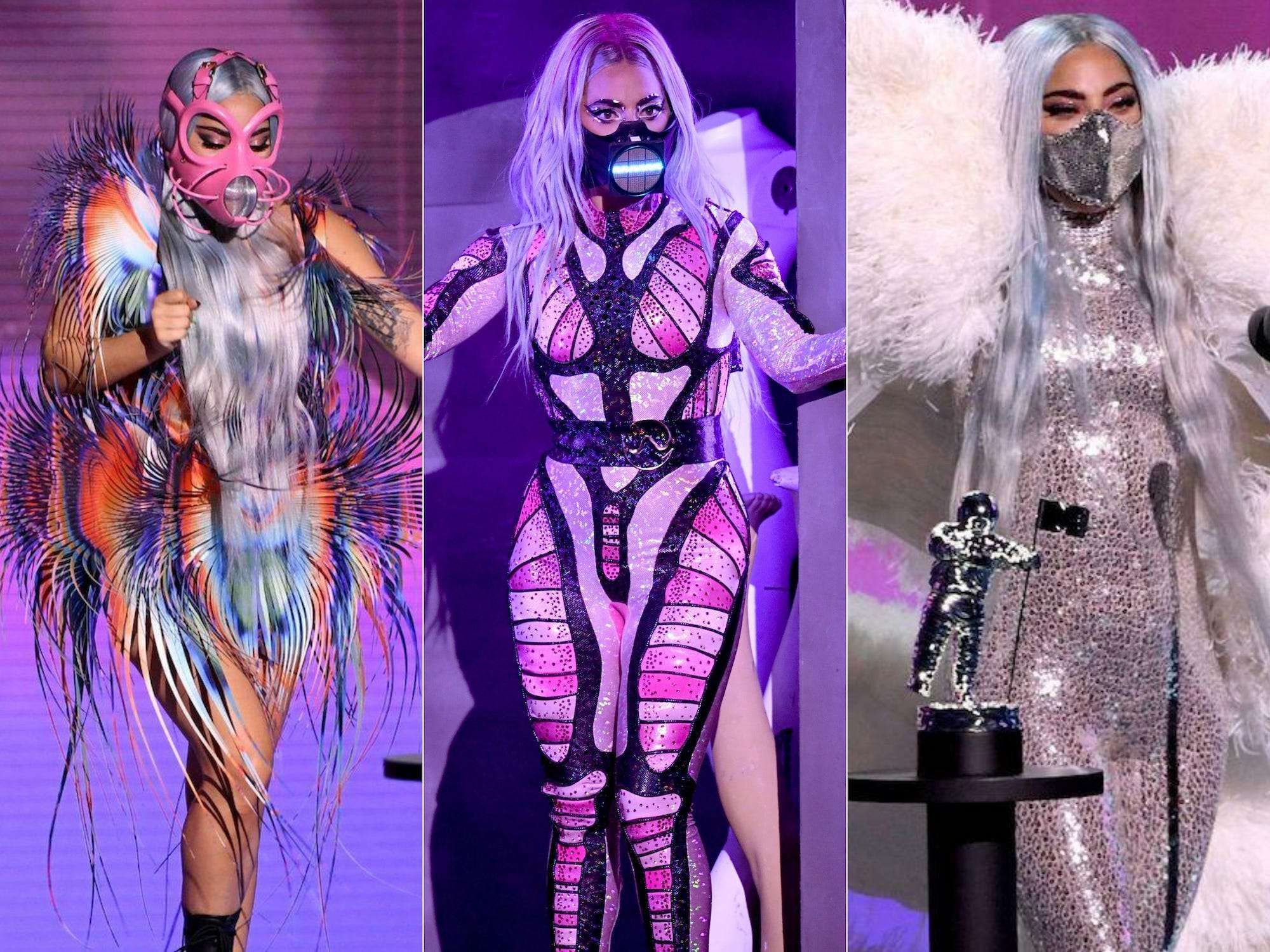 (Lady Gaga's outfits at the 2020 VMAs)
Talent Matters
People care a lot about the different headliners and talent that come to these events. Event leaders should try to secure top talent for online exclusive events, which will encourage people to engage in this space. Having celebrities perform online can greatly expand your potential talent pool as acts won't have to travel for your in-person event. They also will likely be less expensive to hire, which is great in a year where budgets are likely to be tight.
As a bonus, online events offer easy playback of virtual concerts which can live in perpetuity on event websites.
Engage 9-5ers
Educational events are another great offering for virtual events, especially if they are catered to office workers who regularly attend trainings and webinars as part of their professional duties. One thing to keep in mind is that many of your likely participants will be very familiar with LGBTQ webinars, so don't have your educational programs spend a lot of time covering basics, have them dive deeper into more niche topics, and have your listener come away with something new.
Here are some ideas:
How to start an ERG (employee resource group) at your company
How to outreach to specific groups within the LGBTQ community that other webinars might not cover, i.e. the trans community
Creating a more inclusive workplace
Connecting with other LGBTQ folks
Being proud even when you can't show it
No matter how you structure your virtual events moving forward, make sure that the offerings are adding value, and not just being done out of necessity. If you aren't sure what might be right for your event, reach out, we'd love to help!