At the close of each year, I write about my personal ups and downs, and also take a look at how Communify did as a company. In looking at the whole of 2017, I would not rate it #killingit, I also would not rate it #nasty... but somewhere in between #fakenews, #TakeAKnee, and #foodporn, came some pretty spectacular moments (in no particular order). Here is how we twenty seventeened it:
We launched Together We NOLA
TogetherWeNOLA.com is a Communify-born project focused on bringing the New Orleans LGBT community together by co-promoting events and resources. The site is now the official home of New Orleans Pride and Halloween New Orleans (HNO). Our goal for 2018 is to add more events, travel content, and an LGBT-friendly business listing.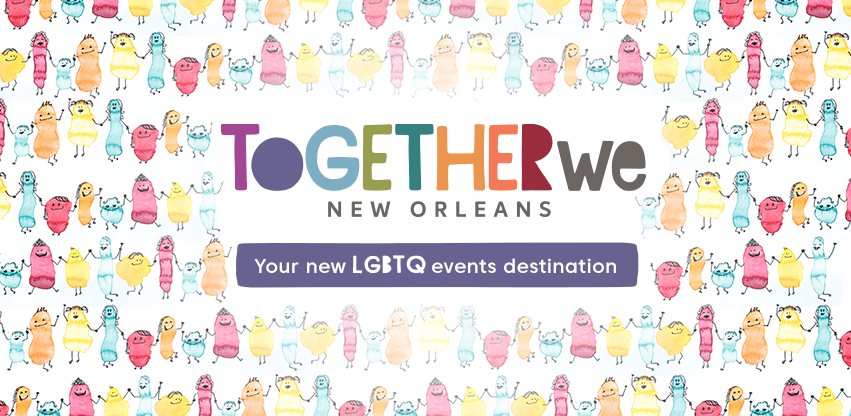 We helped Showtime promote Twin Peaks.
In our second year of working with Showtime (through our friends at Allied Integrated Media), we had the privilege to work on promoting the B2B side of shows like Homeland, Shameless, Twin Peaks and the anticipated The Chi.
We learned our unicorn names.
We gave TED-like talks, called Communitalks
As part of our yearly retreat, I challenged each team member to do a talk for the others on something they were passionate about. The results were stunning and included topics like accessibility, inspiration and branding.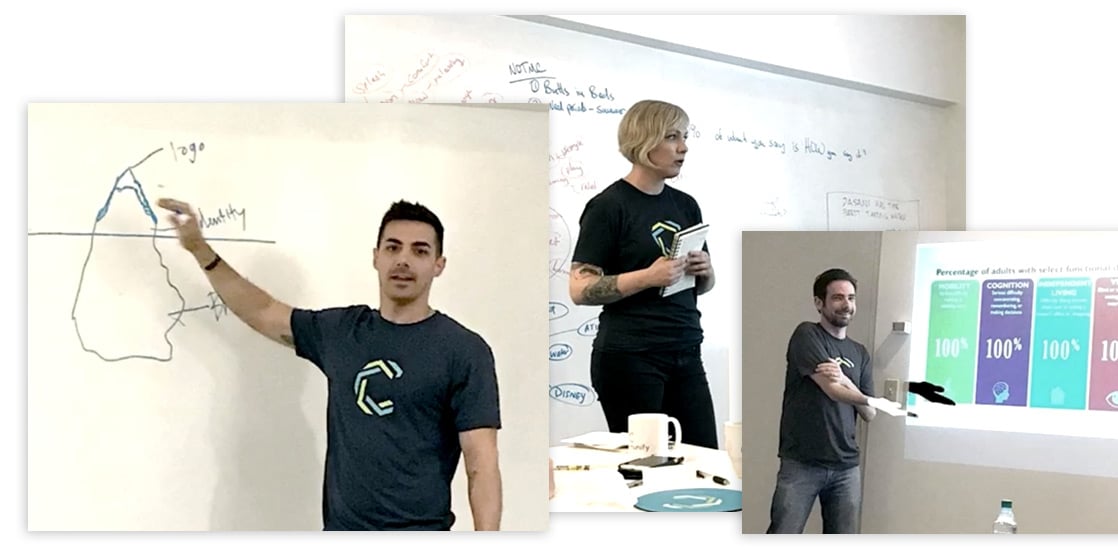 We responded awesomely.
Ion Marketing, based in New York, challenged us to create a website inspired by the complex design of their marketing deck. The intricate angles provided some challenges for a responsive site, but check out the results!
We paraded in reverse.
We were part of the team that created The Reverse Parade, a video for New Orleans Tourism, that showed our LGBTQ family and the world, that we are never going back and New Orleans is always open.
We love long-term relationships.
We celebrated Phillip's 6th Anniversary, Beau's 3rd Anniversary, and Amanda and I have been working together longer than we care to say (as to protect our ages).
We #love good branding.
We love logos and branding, and our clients gave us the opportunity to shine this year. For Starnes Solutions, we branded Tiffany's company, but also her new program called Wake up! For Ryan Wentworth Properties, we were able to extend his brand by launching his website, but we also created logos and brand packages for two properties (Bakers Row and Constance & Harmony).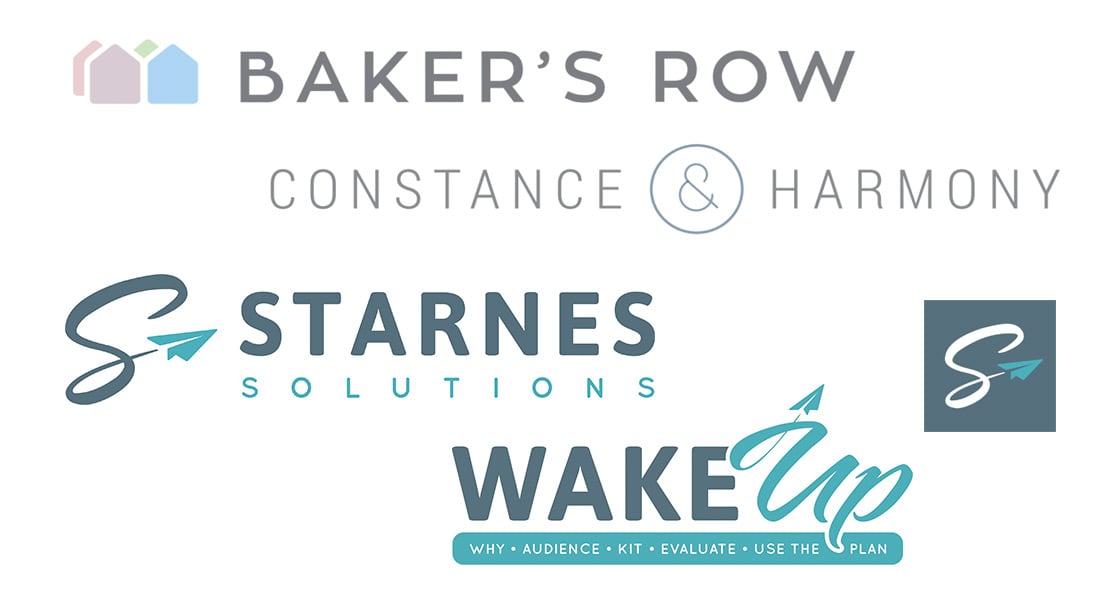 We sponsored.
We worked with Festigals on social media posts geared to a lesbian audience. We provided strategy and marketing materials for HNO (our 9th year) which supports Project Lazarus. We also supported LOUD: New Orleans Queer Youth Theater, the Tennessee Williams Theater Company and the United Way.
We added a new team member.
We happily snatched a new Tulane University grad, Steven Cortese. He's taking the reigns of Account Manager and we're loving his presence on the team.
We UX'd with ProofPilot.
We implemented UI changes to ProofPilot emails and application front-end to maintain brand consistency with the style guide we developed.
We moved.
Twice actually, but all good and we're loving our new space!
We created.
Each week after our staff meeting, we get together for our own creative session (this was one creative exercise).
We learned a lot.
Beau attended his first LGBTQ CMI Conference in San Francisco. Dustin spoke at LGBT Week in NYC with Scott Furman from GayCities. The team attended several networking events including Ad Club, New Orleans Convention Visitors Bureau, and Landing Zone. Dustin went through the Goldman Sachs 10K Small Businesses program.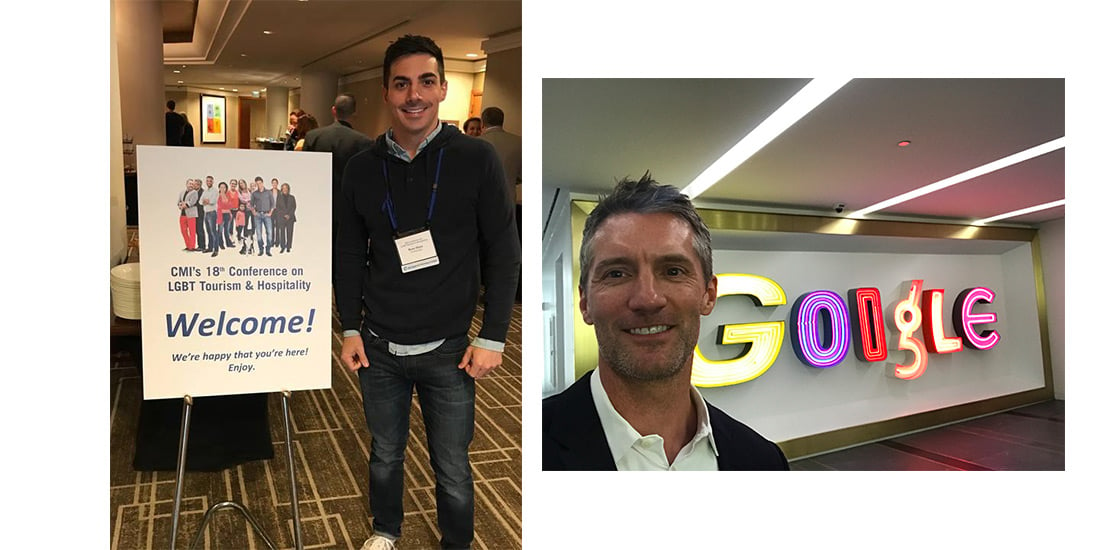 We ALMOST ran out of gas a lot.
Not sure why, but several of us (who will stay unnamed) have a hard time keeping our tanks full and we post photos to each other when we almost run out.
What will Twenty Eighteen hold?
We hope a year full of #community, #lesstwitter, and #love!