Changing your logo to a rainbow may have been progressive 5 years ago, but today it's not adding anything to the conversation, and honestly, kind of boring.
In case you haven't been keeping up with queer discourse, or you couldn't tell by all the memes on this page, the LGBTQ community is beyond aggravated with rainbow capitalism. I wrote a blog about two years ago that defended corporate sponsorship of Pride. While I stand by the sentiment that corporate participation is a net positive, it's increasingly clear that much more work is needed. The community is fed up. Think about your answer to this question:
What has my company done to better the LGBTQ community?
If your answer is nothing more than changing your logo - you're definitely part of the problem.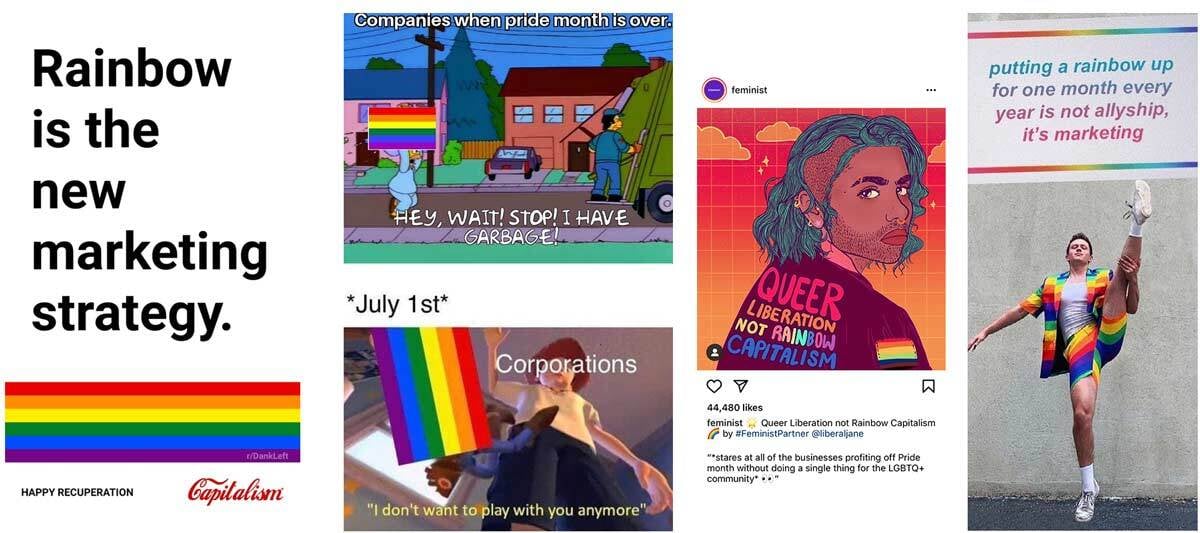 Here are some things to consider if you're looking to help the LGBTQ community and run a Pride campaign with purpose.
Show

Your

Support

Year

Round
Everyone runs a Pride campaign in June. Everyone makes a social post in June. I promise you will not stand out at all by doing so. Instead, run your gay video or post about queer issues for a few months in the fall. To me, when I see a brand running a gay video in June I don't even bat an eye. A brand doing so in November, will absolutely catch my attention. I'm not saying don't do anything in June, you should, it's Pride! Just do more.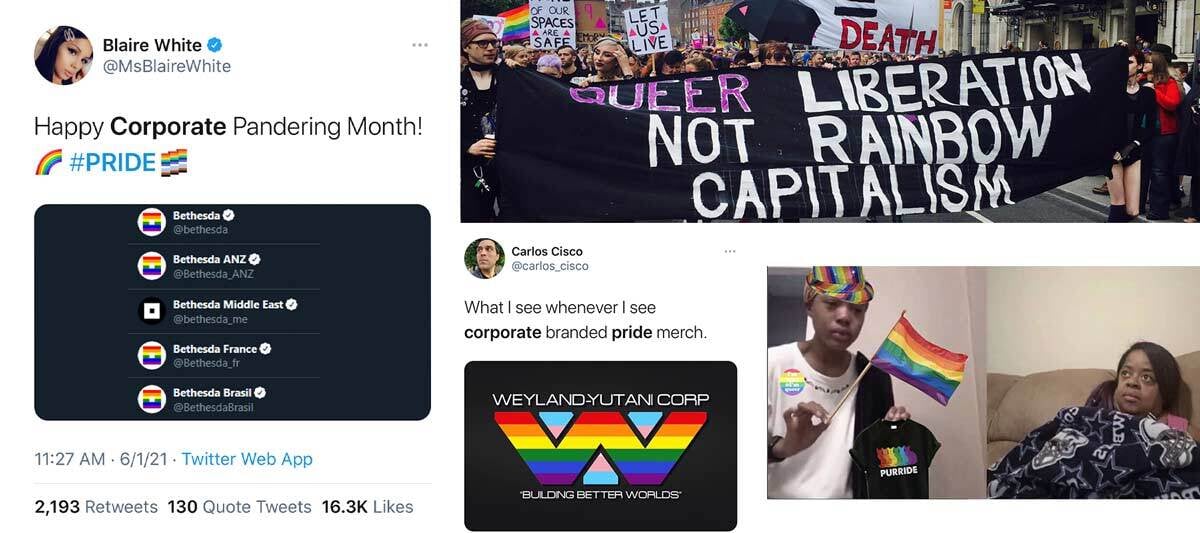 Donate

Money

to

Charities

and

Community

Organizations
The most common request gay people have of companies in their LGBTQ outreach is for money and resources. While some companies already do this, many do not. And the ones that are giving back often don't do a sufficient job of communicating that financial support. One suggestion is to change your logo in June to a logo in partnership with an LGBTQ charity you are supporting. Something like this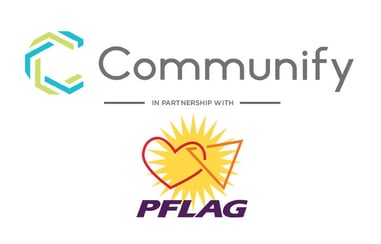 Use

Your

Power

and

Influence

To

Fight

Discriminatory

Laws

and

Bills
While gay rights have undoubtedly come a long way in recent years, we still have a long way to go. In fact, 2021 has been a record setting year for discriminatory anti-trans bills in state legislatures. Corporations have an immense amount of power to help stop these bills, if they choose to take a stand. Remember how the NBA got North Carolina to change their horrible bathroom bill by pulling out of the state, or how Mississippi changed its racist flag due to Nascar pushback? Politicians will yield to the right amount of pressure and companies need to lead this fight.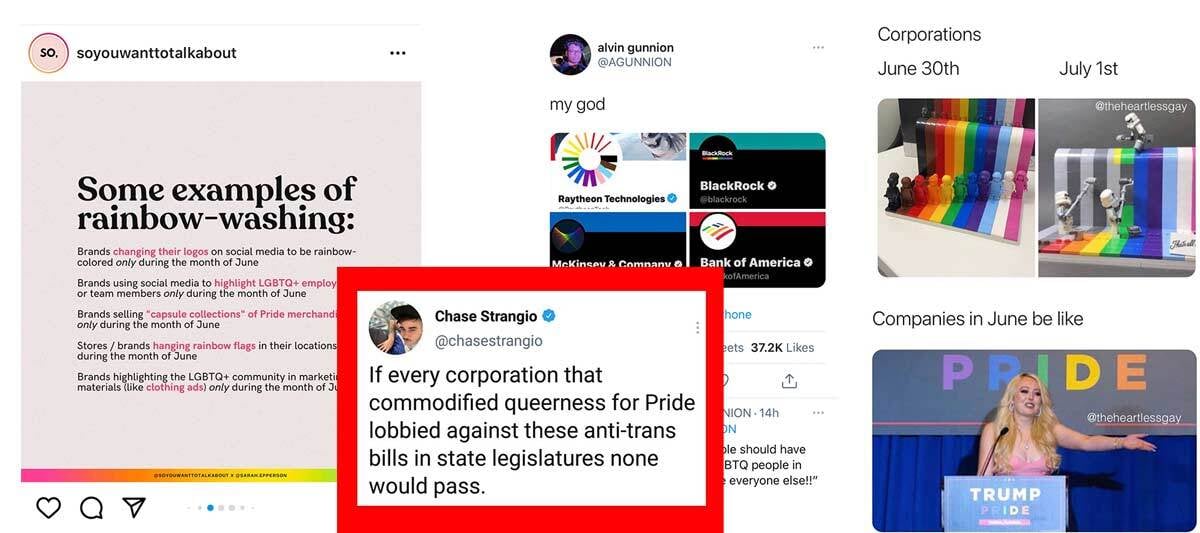 Be

Diverse

in

the

People

You

Hire

and

the

Companies

You

Work

With
Be active in hiring diverse talent for your team - not just LGBTQ people - but a whole spectrum of people. But beyond that, if you are working with people outside of your company, diversity should remain top of mind. For example, if you do decide to make a video to target the LGBTQ community, make sure you are empowering queer talent, models, and strategists in your campaign. If you need help finding the right companies and people, the National LGBT Chamber of Commerce is a good start.
These 4 ideas are just a start. Companies can and should get creative within their own vertical and fight for LGBTQ rights however they can best assist. Need help in creating a proper Pride campaign of your own? Get in touch with our diverse team of LGBTQ experts today.