There is a lot of pent-up desire to socialize and reconnect. More and more people are getting vaccinated, yet the CDC warns of another possible outbreak. Business owners are caught between earning a living and being the source of new infections. What should you do to prepare for when this is over?
Preparing for my presentation at New Orleans Entrepreneur Week (you can listen to it here) had me thinking a lot about inclusion, inclusive marketing, and a company's DEI (Diversity, Equity & Inclusion) efforts. Could doing this work now be your saving grace as we eventually come out of this pandemic? I believe so. Here's why.
First, let's define Inclusive Marketing as that which enables marginalized or underrepresented groups to fully experience and connect with brands. Consider all facets of a person's identity, not just skin color and sexual identity, but include things like language and physical/mental ability. This is what makes a truly inclusive message.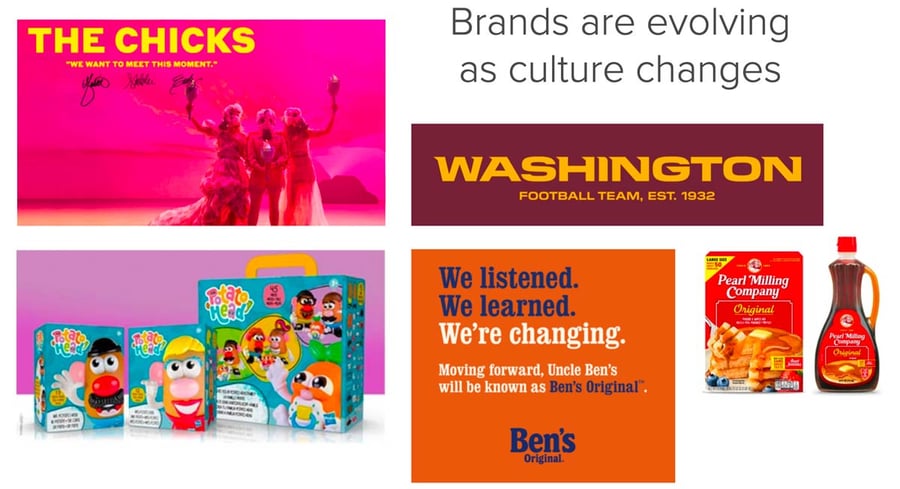 This past year has seen a multitude of companies rebrand in response to our changing culture. A few examples include The Chicks, Washington Football Team, Potato Head, and Ben's Original, to name a few. These companies have made the decision that being inclusive is what's best for business. Here are a few more amazing video examples.


When they said 'Dixie' was an offensive word, I thought, 'Well, I don't want to offend anybody. This is a business. We'll just call it the Stampede.'
Dolly's response to dropping "Dixie" from her Dollywood show.


Demographics are changing. Underrepresented Minorities will become the majority in the next 20-30 years. Hospitable Me, who focuses on inclusivity training reported that 52% of 13-20-year-olds identify on the spectrum between straight and gay.
Google says 64% of people who saw an ad they considered to be diverse or inclusive took some sort of action. That's already the majority! On top of that, 69% of Black consumers say they are more likely to purchase from a brand whose advertising positively reflects their race/ethnicity. And finally, 71% of LGBTQ consumers said they are more likely to interact with an online ad that authentically represents their sexual orientation.
Seems pretty logical to me.
Smart businesses that focus now on DEI efforts and marketing to marginalized or underrepresented groups will win with brand loyalty post-pandemic.
We work a lot in the LGBTQ space helping companies and destinations create authentic messaging to reach this audience. We put together some thoughts on kickstarting your inclusive marketing efforts. It includes everything from "getting your house in order", to photography, to using an advisory group to help guide you. Check it out here.